For people with a high fashion sense who love to stay classy, fashionable, and trendy in the latest wears from top brands, you would understand how pocket-smashing it is to keep up all year.
Imagine stepping out in Jimmy Choo black strappy pumps complemented with the sleekest Ferragamo pair of cat-eye sunglasses and a Valentino custom-designed black and gold handbag? That could have cost you a fortune! No wonder everyone loves Ross stores, a fast-fashion online retail store that has made rocking your favorite designer brands possible at unbelievably discounted prices.
Ross has been one of the leading dress-for-less fashion stores and has never failed to deliver juicy offers on big brand products, but does that make them unbeatable in the knockoff fashion race? Not really!
By now, you must have been so fond of Ross that you are stuck on them and do not want to see what other stores have to offer. But stick along, and you may have your mind changed in no time.
Here is a specially curated list of 10 other best stores like Ross that offer quality discounted top brands that can seem affordable than Ross most times.
1. TJ Maxx: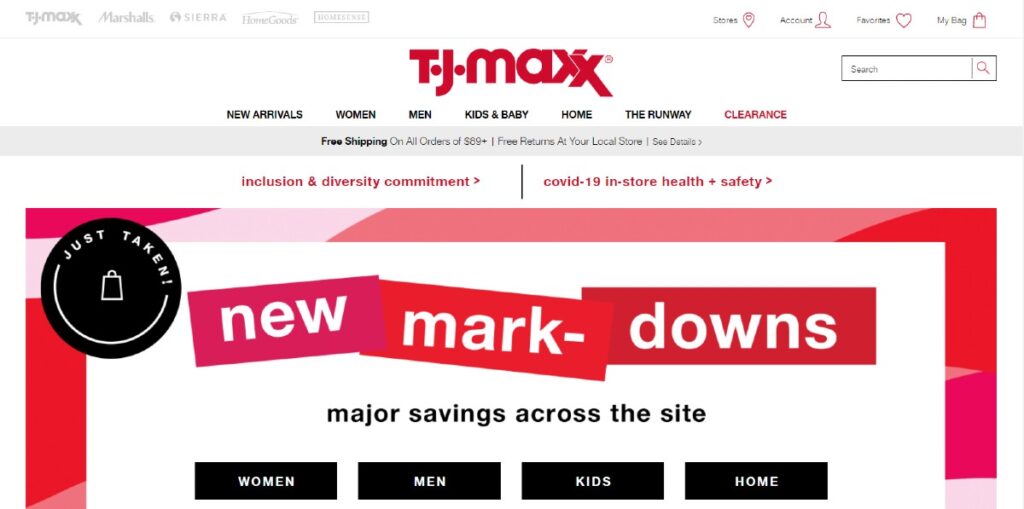 No list of stores like Ross will be complete without Tj Maxx. One of the leading alternatives to Ross when it comes to dress-for-less stores to get your designer brands from. Tj Maxx stands out not only because it offers discounts that are closely competitive to what is offered at Ross. But, they also have almost every new and trendy product from top brands that you may be looking for.
Kate Spade, Ralph Lauren, Jones New York to Missoni, Calvin Klein, and Nike- the list is endless.
As a fashionista and diva who wants to step out in quality brands at beat-down prices, the RunWay at Maxx is where you should be looking at. Why? It's simply the best spot to find fabulous and huge collections at the biggest bargains.
---
2. DSW: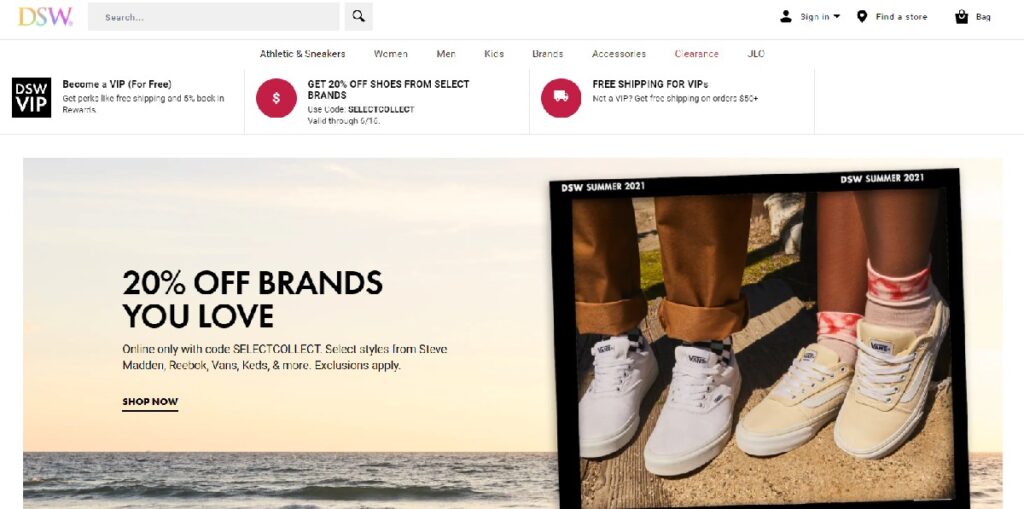 If you are the type, who loves to flow with current trends in fashion and prefer the latest seasons to last season wears! DSW has got you more than covered. So, whatever shoe you are looking for, and whatever fancy name you have in mind and desperately looking forward to rocking on your next outing, they have it all.
Many of their customers have suggested that they adopt "Discounted shoe warehouse" instead of "Designer Shoe Warehouse" since their designer shoes come at fairly discounted prices.
DSW offers more than a collection of shoes, and they also have a specific collection of purses, hats, socks, scarves, etc.
---
3. United Apparel Liquidators: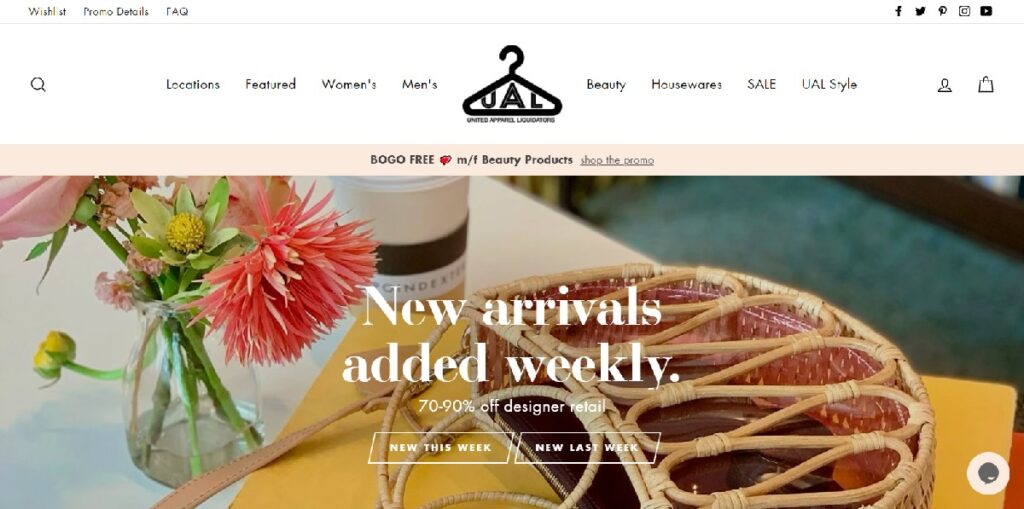 United Apparel Liquidators has been the best-kept secret of every fashionista and top celebrity who loves to stay chic and luxurious all year round. You will not believe what this store has been offering its customers for years without breaking a sweat.
They offer designer brands worn by only 1% of the wealthiest people in the world. Same quality, same design, same swag! No fakes!
Finding Kate Spade and Steve Madden at Ross or Maxx or other stores may be an easy thing. But guess what! UAL offers Nike, Gucci, Prada, Ralph Lauren at 50-70% discount. You don't want to sleep on this brand. If you are looking for new crazy rich collections to add to your already owned top brands, UAL is your best bet, only that you don't need to be crazy rich!
---
3. Rue La La: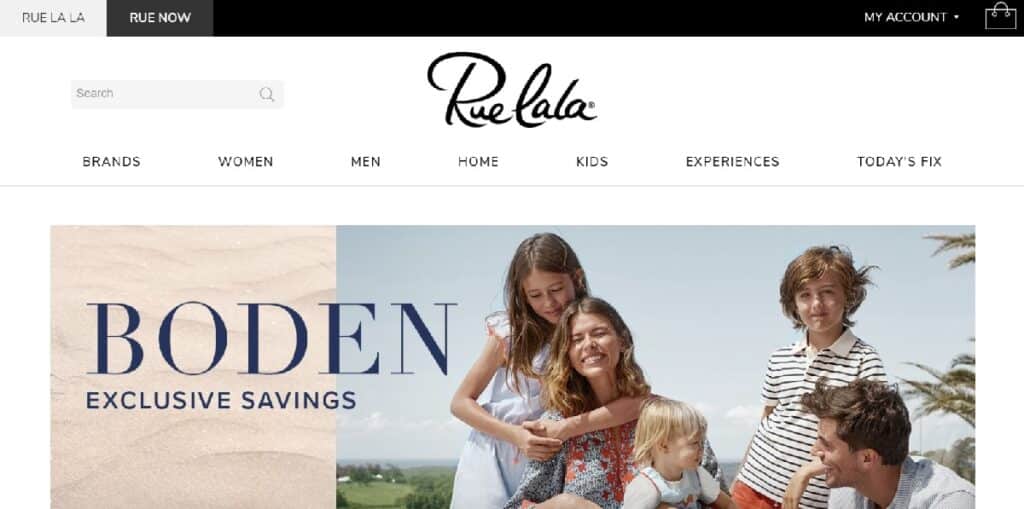 Are you familiar with that feeling of being stuck in a place filled with more items than expected, and you end up screaming ooh La La and not knowing what to pick? Rue La La has won the hearts of hundreds of their customers, and you won't be an exception.
With discounts up to 70% on Rayban and other expensive brands like Prada, Ferragamo, Louis Vuitton, Valentino, stepping out expensive won't be a bother anymore.
---
4. Century 21 Stores: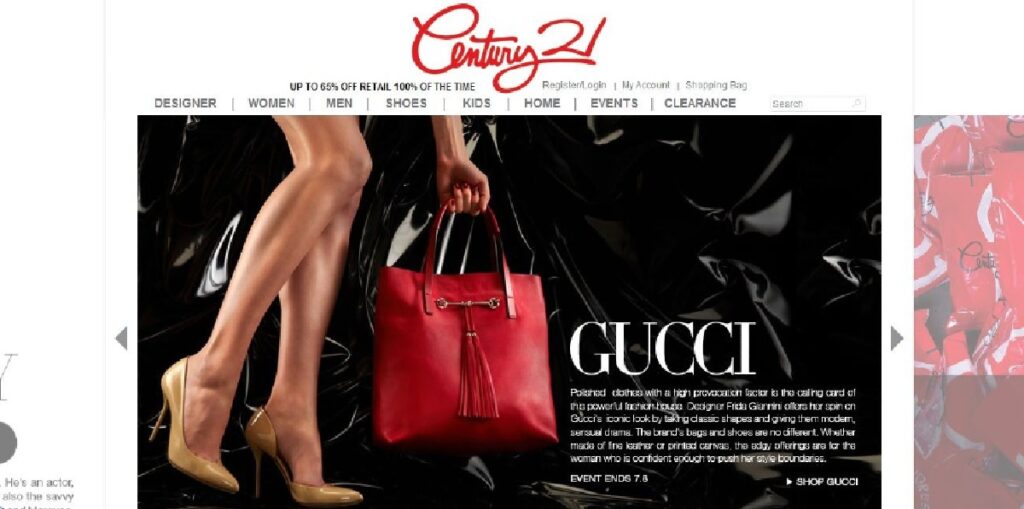 Before we tell you how better of an alternative this retail store is, it is important to let you know that it's always a busy store with thousands of tourists and shoppers hunting for the best deals with eyes wide open.
It doesn't matter if you are yet to become the millionaire and billionaire you see yourself as; Century 21 is the go-to store for those who have sworn their lives on Salvatore Ferragamo and Ted Baker. If you want a pick from the best that this store has to offer, it's best to go shopping now as the newest collections are probably being snatched and stacked by crazy shoppers right now.
---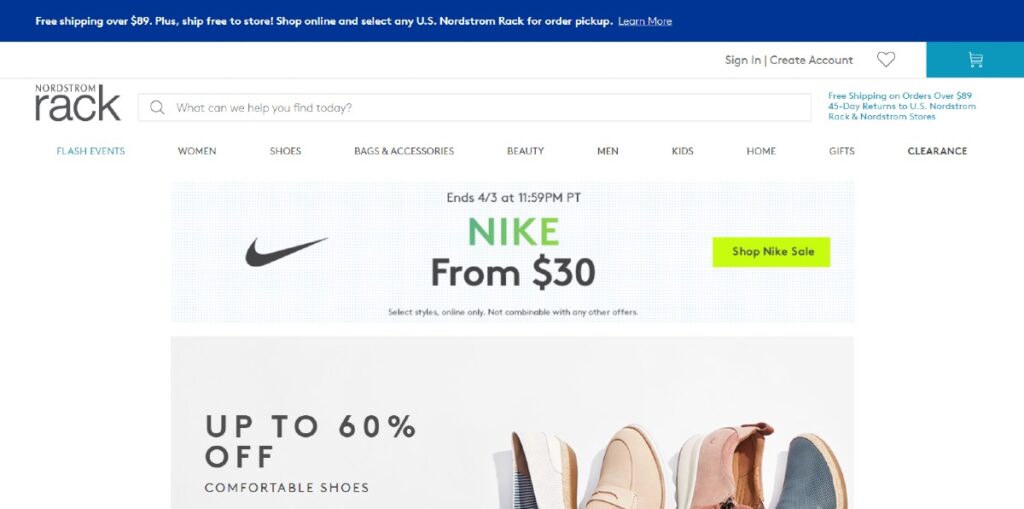 Nordstrom Rack is a serious competitor to dress for less stores like Ross and Maxx. They offer products from high-end brands that are difficult to find in stores like Ross and Maxx. They have a host of quality collections from brands like Calvin Klein, Democracy Jeans, Lush, and Kate Spade.
Have you ever heard of the "Last Chance Sales?" This flash sale with a no return policy lets you enjoy high-end products for as low as $0.01. Yes! Seems impossible, but it's real.
For everyone who wants a piece of luxury without having to spend an arm or leg on it! Nordstrom Rack is where you should be looking in right away.
---
6. Dresslily: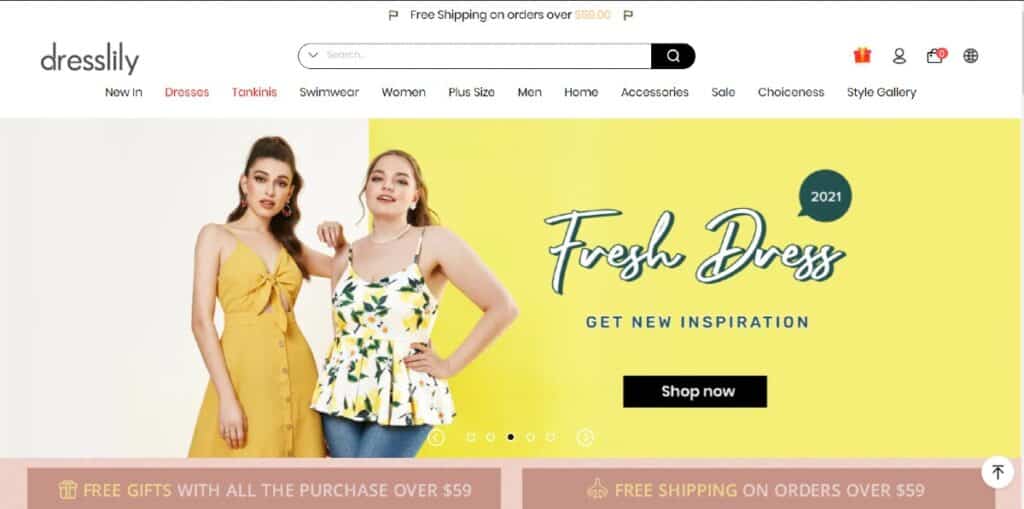 For the best selection of vintage fashion, Dresslily will dress you with a touch of expensive but affordable class.
Size doesn't matter at Dresslily. For every popular brand, there is a plus size to go on the side. They also offer an impressive collection of men's wear that can be gotten from 50-70%. Other sales include fashion accessories like; jewelry, watches, bags, etc.
---
7. Gilt: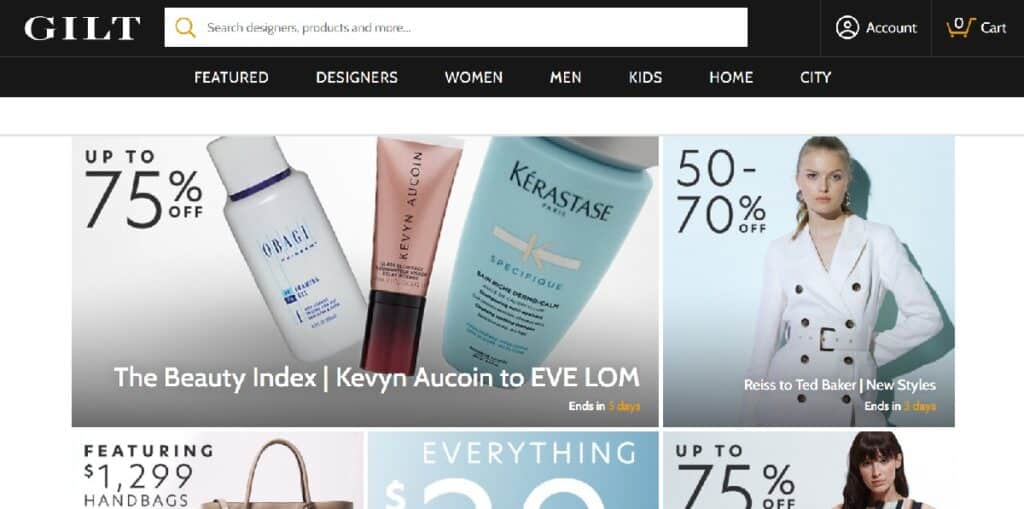 You've stumbled on this amazing store for a reason. If you end up sleeping on this new discovery, then you may end up feeling guilty of not making the right decision about where to shop quality brands at discounted prices at the end of the day.
If you are looking for the best store with extravagant items with low prices that could make your eyes pop out in amazement, go the gilt way, and your closet will thank you for what you did.
---
8. Hautelook: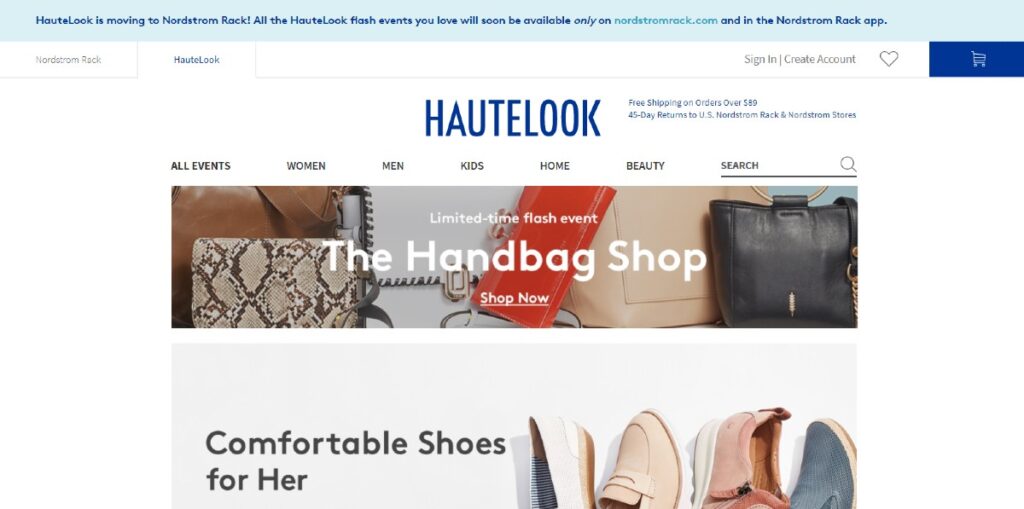 Love to look chic and hot without your pocket going up in flames? Shop better today at Hautelook, a subsidiary of Nordstrom Rack.
While shopping at Hautelook, you need to stay on the lookout as their sales don't run for a long time. They are a fast-fashion store with flash sales with limited time events.
Is your boss throwing a lavish house party, and you are expected to come looking hot and expensive but don't have $5,000 to throw in? Then, Hautelook is the best place to wear whatever you want with whatever budget you have.
---
9. Romwe: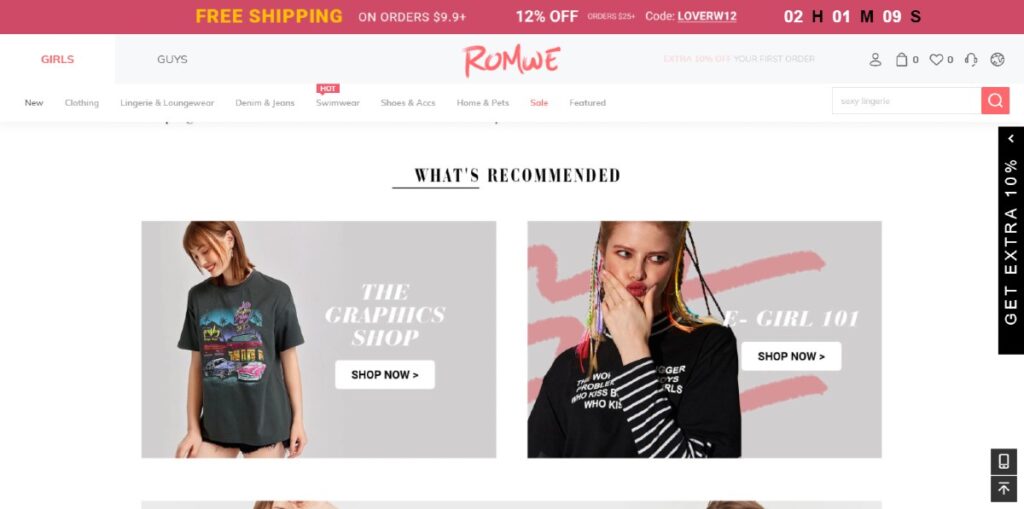 One fascinating gist about Romwe is that you don't have to spend much to enjoy insane benefits. You can enjoy free shipping when you spend $15 and above on any product of your choice.
This store is made for total convenience. It is one thing to find top brands at cheap deals; it is another thing to get the deals to your doorstep without having your pocket strained.
Whatever your style is, Romwe is the place to get what matches without jeopardizing your touch for fashion.
---
10. 6PM: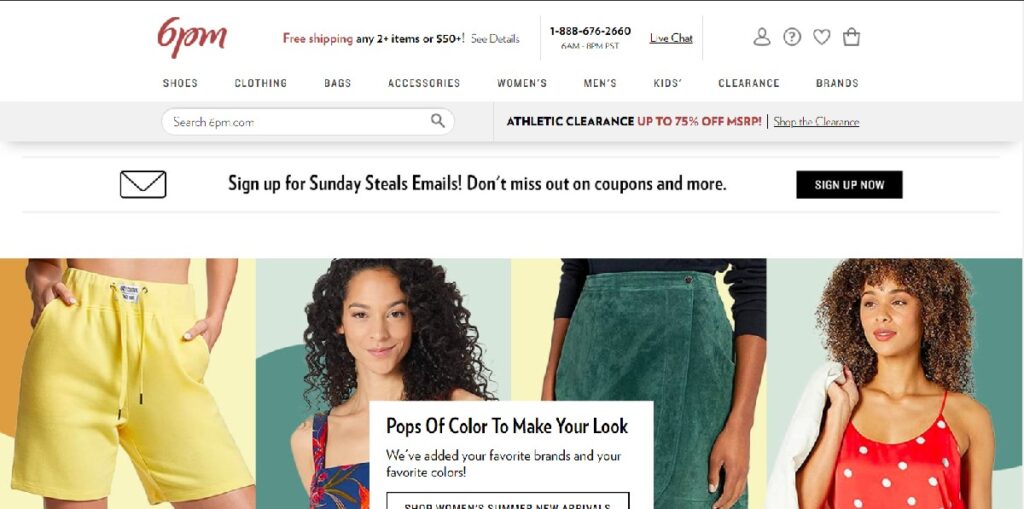 Start browsing your favorite designers with filters such as "% off," occasions, and styles. If you are a college or graduate looking for where to get classy wear no matter your budget, 6PM is a store you can't afford to miss.
With up to 80% off on big brands like Giorgio Armani, Stella McCartney, and Versace, there is no way 6PM isn't a better alternative to Ross stores.
---
Conclusion:
It's cool if you feel so comfortable with shopping at Ross that you don't find checking any of these other stores out. But, there is absolutely no way you wouldn't find something special, new, and worth every penny at the stores we have listed above.
If you have a strict budget but need to look dressed up in your favorite brands without putting your life's earnings on the line, start shopping today from any of the above stores that features a taste of your fashion style.