It comes as no surprise that podcasts have gained substantial popularity in recent years. Many content creators today are launching their podcasts to share their insights with the audience. Have you also introduced your podcast but feeling down because it isn't getting much reach? Then you have just landed in the right place. Creating quality content is one thing, but promoting it is a whole different story.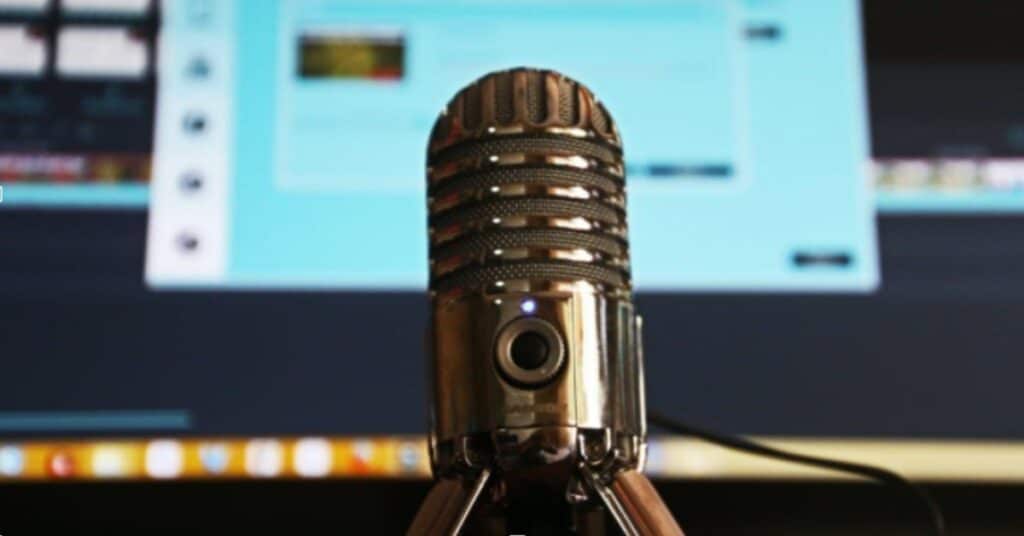 Let's be real; making a marketing plan to promote your podcast is not easy as pie. Identifying and understanding your target audience is the first step to your marketing process. Failing to do so will only leave you with the feeling of disappointment and would be a waste of your time, money, and efforts.
Below are some of the proven marketing strategies that will take you a step further:
1. Get Your Podcast Listed
One of the most basic yet powerful approaches to get maximum reach is distributing to as many directories as possible. There are plenty of podcast directories where you can choose to submit your content. However, look for the traffic your chosen platform is attracting every month. Then you can determine if it is worthwhile to submit or not. Submitting your content on these directories is the best way to make passive income by introducing yourself to a new audience.
2. Convert Audio File Into Written Content
Amazingly enough, you can convert podcasts into transcripts and leverage the reader's club audience. Although podcasts are more in fashion now; however, one cannot deny that everyone has their interests. Those people that find comfort in reading can download these transcripts. One bonus advantage of transcribing audio files is that you can utilize SEO strategies to increase traffic.
In case you are wondering how to transcribe your podcast, Designrr.io has got you covered. It has eased many podcasters ' worries by offering services of converting podcasts to word files, pdfs, and digital books, and many more formats.
3. Create A Website and Optimize It
Wish to drive traffic and grow your audience? Start creating a website and build a dedicated page for your podcasts. Make sure to choose appropriate keywords and insert them in all the right places to ensure that you meet the user's intent. Also, don't forget to add brief descriptions that highlight the purpose of your show.
However, your work doesn't just stop here. What's the point of creating a website when you can't regularly update with the newest and different content? Remember, there are thousands of podcasts on the internet today. The key to engaging users is to create and develop unique content.
4. Encourage Your Audience to Give Reviews and Subscribe
Are you neglecting the power of the audience's likes and reviews about your shows? Now is the time to steer your marketing tactics in the right direction. Asking your listeners to share their thoughts not just increases engagement but also increases your credibility. Be mindful, urge your audience to share their honest reviews about the show. In this manner, you can take a negative review to your advantage by understanding your audience's likes and dislikes and how you can fix them.
No wonder reviews are a great asset to your show's growth but don't just restrict yourself to it. A better way is to promote your audience to take effective call-to-actions, whether in the form of subscription or sharing of your content.
5. Take Advantage of WOM Marketing
Many podcasters overlook the importance of Word-of-Mouth (WOM) marketing and find it hard to promote their show in-person. However, you will find it surprising how effective this strategy still is in today's world. All it takes is to figure out the events, conferences, and places where you can find your target audience. Attend such meetups, interact with people, and talk to them about your new and upcoming podcasts. Create impressive business cards with your podcast links imprinted and hand them over in every handshake. Also, to make the most of this technique, make sure you have kept your margin and reached these places early.
6. Collaborate With Other Podcasters
Remember, the competition is tough in the podcast. Like you, every other podcaster is looking for ways to reach the maximum audience. How about you make connections with podcasters in your industry and establish cross-promotion? Chances are your fellow podcasters share the same audience as you. Reaching out to them and working together can benefit everyone. You can collaborate in a way that both parties share each other's promos or even make a joint content. You don't have to think of every other podcaster in your niche as your competitor. Collaborating with them can take your podcasting to the next level and increase the audience.
7. Invite Guest or Be a Guest
Do you wish to increase awareness or want a larger audience to recognize you? Either way, guest podcasting is perfect for achieving both goals. Invite successful influencers or leaders to share their insights or stories on your show. It will increase your content's authority and the number of shares since most probably your guest already has a large audience. Another approach is to be a guest on other shows. In this way, you can build new connections and expose yourself to a new audience.
8. Attract Audience With YouTube Videos
You cannot restrict podcasts to written files only; YouTube has made it easier to promote your audio files in video formats, too. Although Google continuously makes efforts to rank the podcasts high on results, it still prioritizes video content when users search against a particular keyword. For this reason, creatively craft your video and add an impressive static image to grab the audience's attention throughout the video. If you wish to take this step further, instead of using a picture, make yourself live and record your episode. In this way, the audience will get the joy of watching the host and listening at the same time.
9. Focus on Paid Advertisements
Do you have a sufficient budget? Then promoting your podcast through paid advertisement is the best way to reach the maximum audience. The more people listen to your ads, the better chances for the subscription. If your mind conflicts with whether your audience will pay attention to your ads, no worries, most listeners enjoy promotional podcasts. However, don't just limit your paid ads to podcasting networks and advertise on Facebook and Google. You don't want to get your money wasted, so strategically design your ad and post on the right medium to attract the right people.
10. Email Marketing
No, the idea of email marketing isn't dead; in fact, it is alive than it was ever before. If you are unsure how it works, it is quite simple. Ask your audiences' email addresses when they visit your website and send out an email whenever you launch a new show. The majority of people don't get back responses because they have been doing the email marketing wrong the entire team. Writing a vague subject line and adding a link to your podcast would do no good. Think out of the box, share an exciting bit about your episode and leave them hanging to want more.
Conclusion
To say that marketing podcasts require only a bit of time and you can see the results overnight would be an understatement. Advertising your podcasts is an experimental method, and you might find yourself fumbling around different strategies. You need to sit back, think strategically, and figure out effective marketing mediums to make your podcasts available on all platforms.