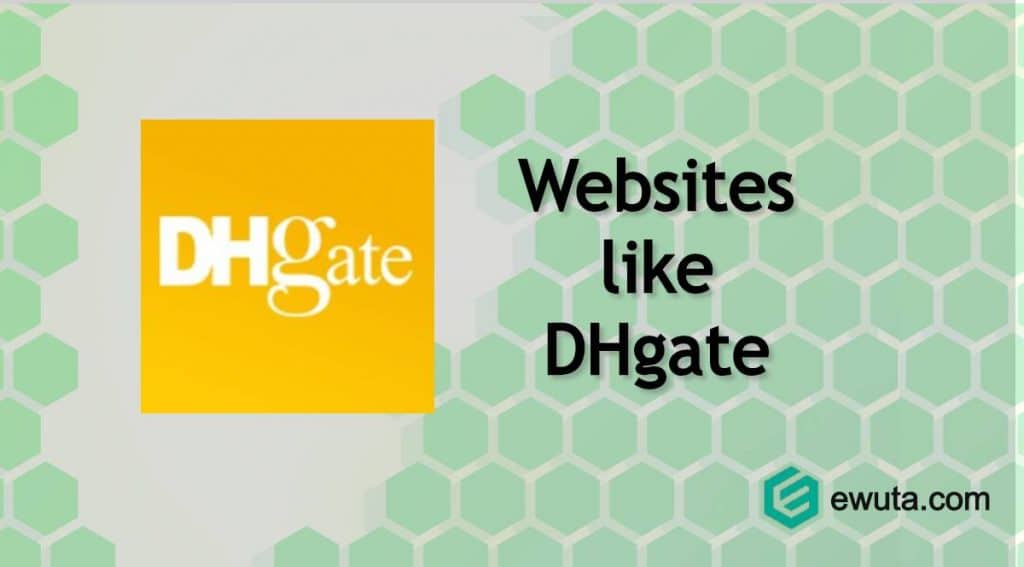 While Dhgate may be a great resource, the marketplace is flooded with suppliers and middlemen. While these aren't necessarily bad for you, many suppliers increase costs while not providing any value.
Check out these online B2B marketplaces that are similar to Dhgate and see if you can expand your product selection and search for more manufacturers for your Private Label or generic products.
Top 10 Drop Shipping Sites Like Dhgate
1. Alibaba
For US sellers who want to deal with US suppliers. While costs may be a little higher than their Chinese counterparts, you'll receive your inventory sooner, and you won't have to worry about miscommunication issues.
The US channel needs a little more work, as some categories have international manufacturers rather than domestic ones. But you'll be able to easily identify location-based suppliers on the product tiles.
2. eWorldTrade
The website design can feel a little overwhelming, but the site boasts a large selection of products across broad categories. There are tons of the same products being offered at wildly different prices. Images appear to be from the same source, with pricing and seller being the only differences.
Competition is good, but having to sort through the same product page after page can be frustrating.
There is a vast selection of products and categories with few redundancies. You can filter by country of origin if you're looking to work with suppliers in specific countries.
3.HKDTC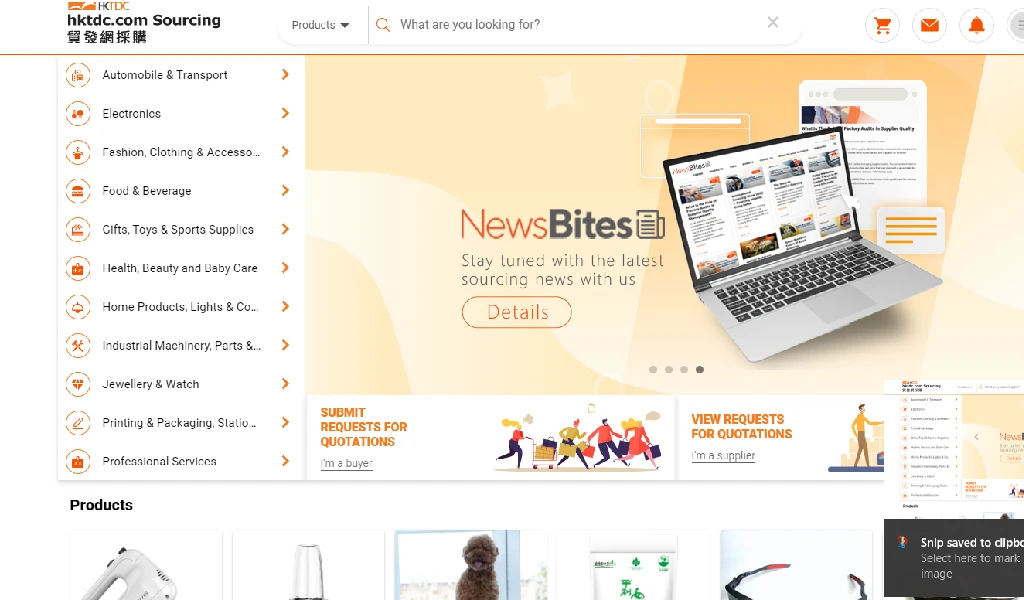 Chinabrands advertises itself as a global drop shipping giant, but Amazon's strict policies mean that you're only using this site to drop ship if you have your own ecommerce store. Most US customers are conditioned to expect fast and free shipping, so shipping and handling times of longer than a few days aren't as popular.
Prices are just as good, if not better than Dhgate, and the product catalog isn't as filled with junk or copies of the same product that fill page after page. The selection isn't as broad or numerous, but that isn't necessarily a bad thing if the products are unique.
4. EC21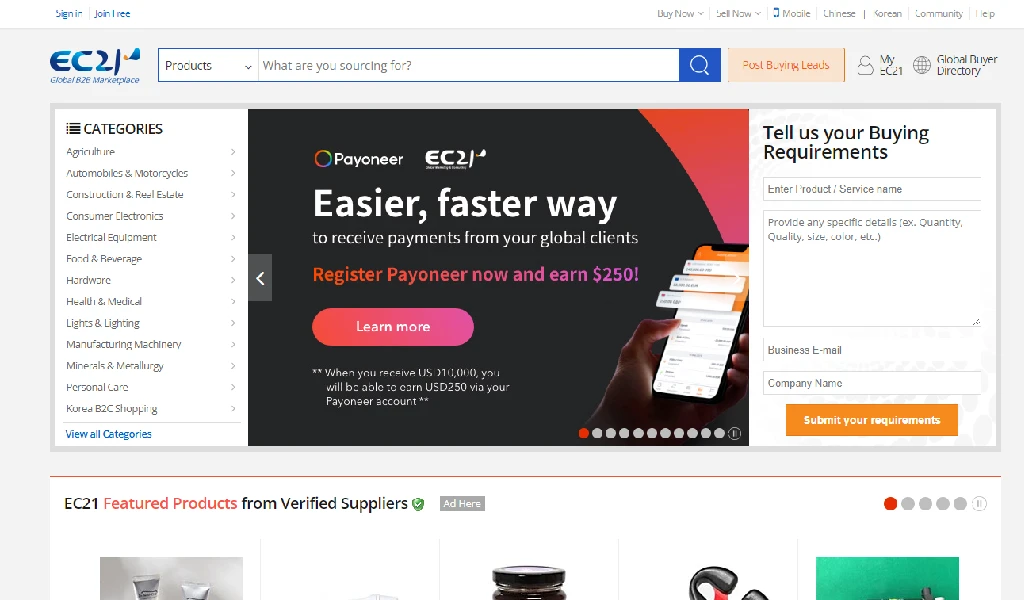 This website allows you to sort suppliers by country. If you're looking for Korean suppliers, then this is a great B2B marketplace to browse, as there aren't many major Korean B2B marketplaces.
Other countries represented by this marketplace include China, Korea, and the USA, and you can filter by country of origin if you want a specific supplier and country.
5. ExportHub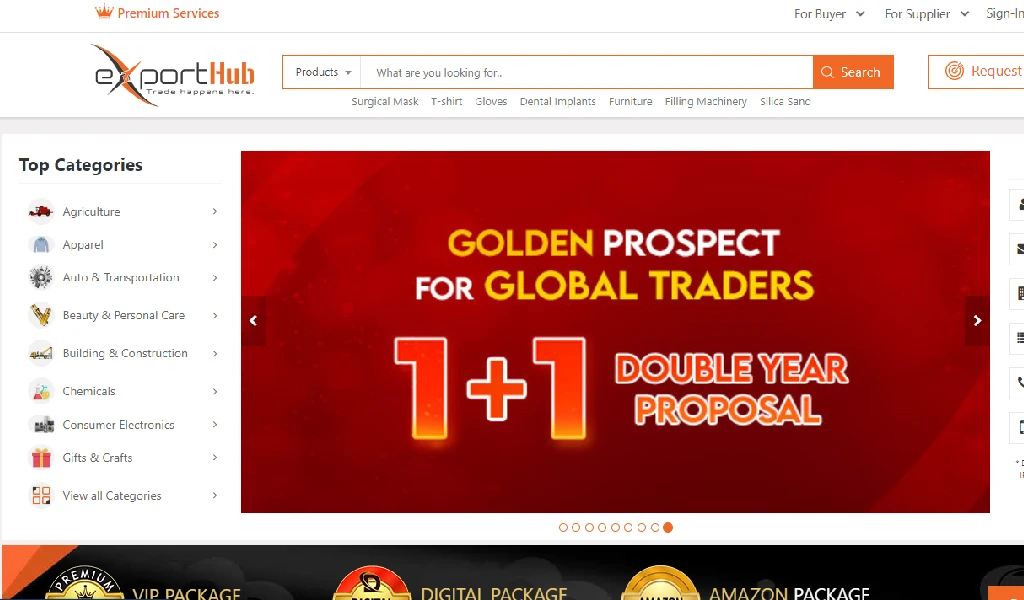 ExportHub has a wide variety of categories. Products show up in tiles. Product information is crowded, with a wall of text taking up more than half of the bottom tile. Still, the relevant information is there, though some products could use more (and better) pictures.
6. Kinnek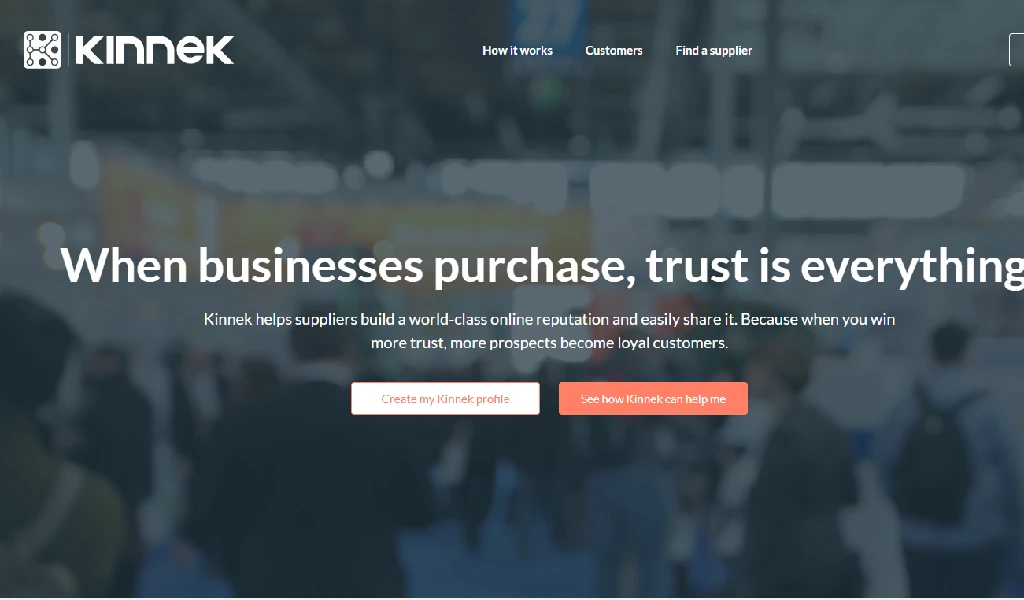 This USA B2B marketplace is geared toward manufacturers and other physical operations rather than online retail businesses. As a result, businesses looking for industrial goods made in the USA will find this marketplace useful.
Suppliers from around the world list on this marketplace, though many of them are Chinese suppliers. You can filter the website to show only regional suppliers if you want a specific country.
7. FGmarket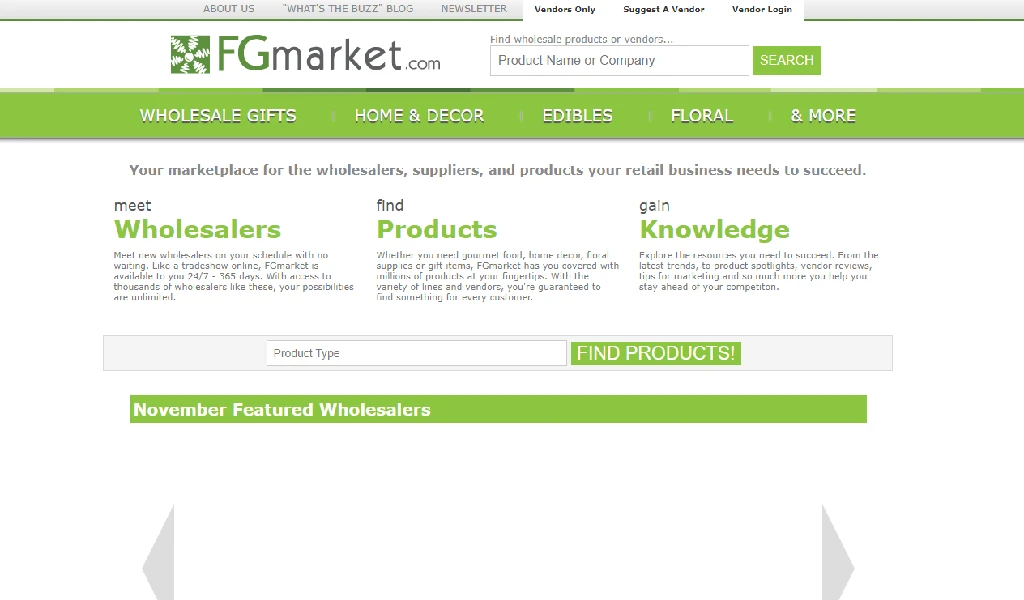 Instead of linking to specific products, Floral and Gift Market is more of a directory of suppliers who can provide products based on your search terms. This is useful for some sellers looking for a category of products or a specific supplier of types of products.
If you're a small seller doing some product research, you'll have to click through the tiles to the suppliers' websites to see what they have to offer.
This is a site like Dhgate that lists only US suppliers, so you won't have any issues with communication that you would with non-native English speakers.
You'll also have certain protections and guarantees that you wouldn't have with a foreign supplier. We've included this since many sellers want US suppliers instead of foreign ones.
8. QualityTrade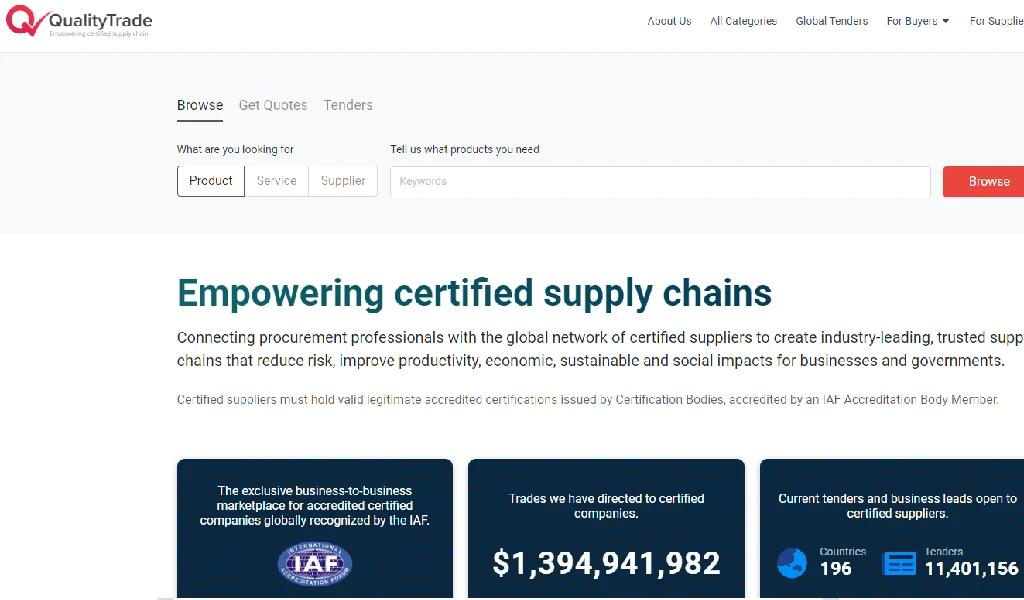 This marketplace vets its suppliers and businesses. Businesses listed on this marketplace are ISO-certified, and there's a range of products and services offered through the site. Whether you're looking for industrial parts or resale opportunities, this site has them all, though the selection isn't as expansive as a site like dhgate.
Suppliers are from around the world, and the ISO certification is great if your sales are B2B and to companies that require ISO certification.
9. Aliexpress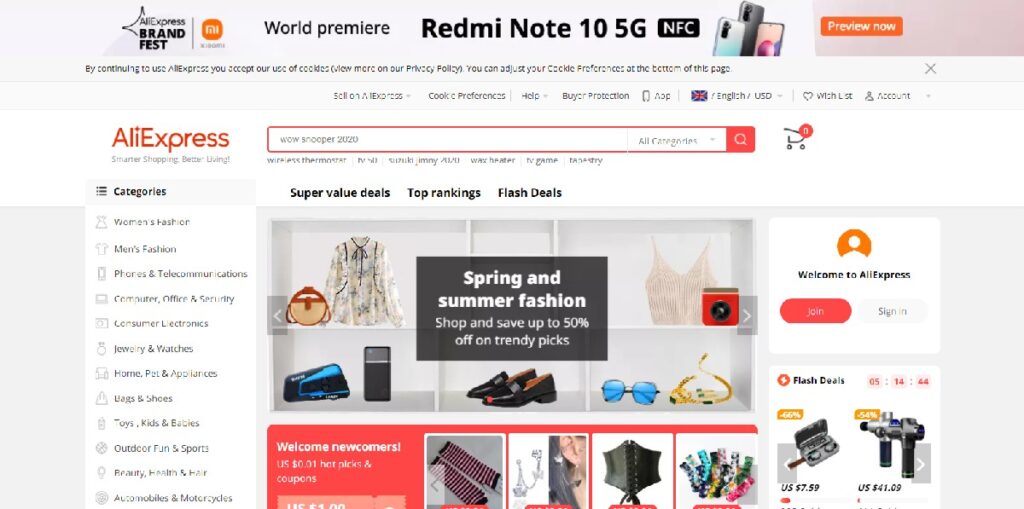 AliExpress is an online retail service based in China that is owned by Alibaba. Launched in 2010, it is made up of small businesses in China and elsewhere, such as Singapore, that offer products to international online buyers.
It facilitates small businesses to sell to customers all over the world, and one can find almost anything for sale. It is more accurately compared to Target, as sellers are independent, using AliExpress as a host to sell consumer products.
10. 1688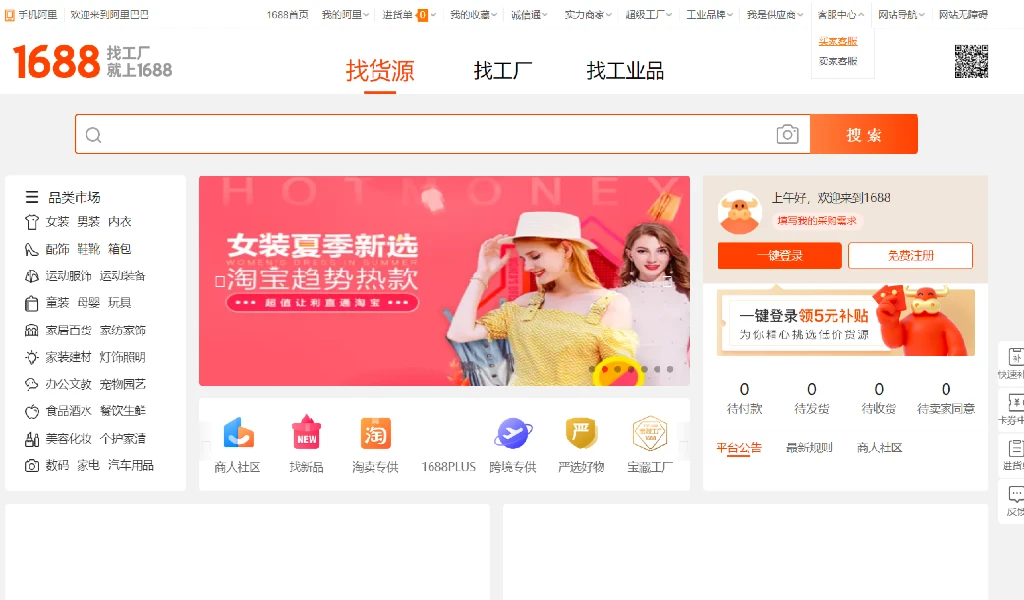 1688 dot com is the biggest and most popular Chinese wholesale platform where retailers in China buy products directly from the manufacturers and resell at a higher price on other platforms such as Aliexpress, Gearbest and others.
Many suppliers on 1688 will provide dropshipping or small wholesale service for native sellers on e-commerce platforms such as Taobao, Aliexpress, Amazon, eBay. Hence, many non-Chinese e-commerce sellers also will want to find dropshipping suppliers on 1688.